Ames True Temper
Selling lawn and garden tools is a two-step process.
First, get the store to carry your product and not the competitors'. Second, capture the consumer with innovative products and informative point-of-purchase materials.
Corner hardware stores with knowledgeable sales clerks are slowly disappearing. In today's "Super Stores," product labeling and informative graphics have become more important than ever.
We have worked with Ames True Temper developing sales materials for the consumer as well as for the purchasing agent and buyer at the corporate level.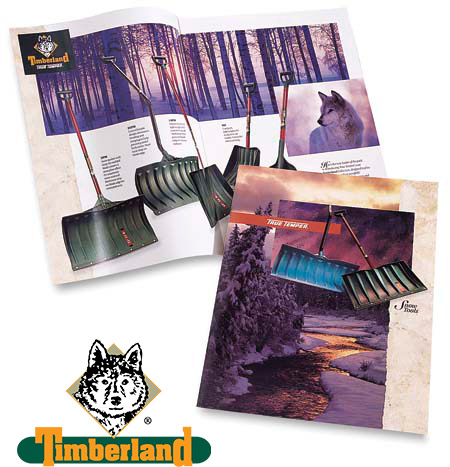 Snow shovel blade imprint…
designed to be read
right side up or upside down.